Cougar Dating Hookup (Cougar-D) Website
Last update: June 26, 2021
Cougar Dating Hookup App Review (CougarD) | Is this Cougar Dating App Real or a Scam?
They say there is somebody for everyone, and for some people that person is an older woman who hunts for younger guys like a wild animal, just like a cougar in fact!
That's why this particular breed of woman is both feared and desired in equal measures.
Some men dread the thought of a woman old enough to be their mother trying to sleep with them.
Others relish it.
Quick to capitalize on this demand for age gap relationships, the number of sites and Apps to meet mature women has grown relentlessly.
But not all Apps are made equal, and today I will be reviewing the cougar dating App with the not-so-catchy name 'Cougar Dating Hookup App: Hook Up Mature Old Women'.
'Cougar Dating Hookup App' (CougarD) is a scam App without any real members, it just tries to make you buy coin packages!
Almost every action on the App to interact with other 'members' on the site requires you to purchase a 'coin package' ranging in price from £9.49 (200 coins) to £144.99 (10,000 coins), from sending messages to reading secret 'Whispers' which are received almost instantly after signing up, even when your profile is basically empty.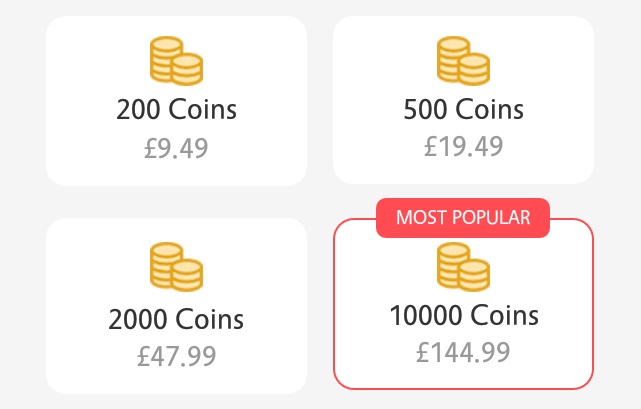 Is Cougar Dating App legit?
The App which goes by the name of CougarD on the Apps Store (#1 Cougar Dating App - CougarD) and 'Cougar Dating Hookup App: Hook Up Mature Old Women' in the Google Play Store is a fake hookup app designed just to make you buy expensive coin packages and has zero, or at least, very few real cougar women using it.
The app is extremely similar to Tinder in the way it has a simple swipe function to select who you do, or don't like, with the hope that you will 'match' with someone who 'likes' you too.
However, if you don't want to waste time swiping you can just message the person directly, but of course this requires you to buy a coin package.
Within minutes of downloading and signing up for the App (which was really slow BTW) I had received two messages from cougars who were apparently interested in me, which was surprising since my profile pic was of my coffee cup and I hadn't written anything in my bio.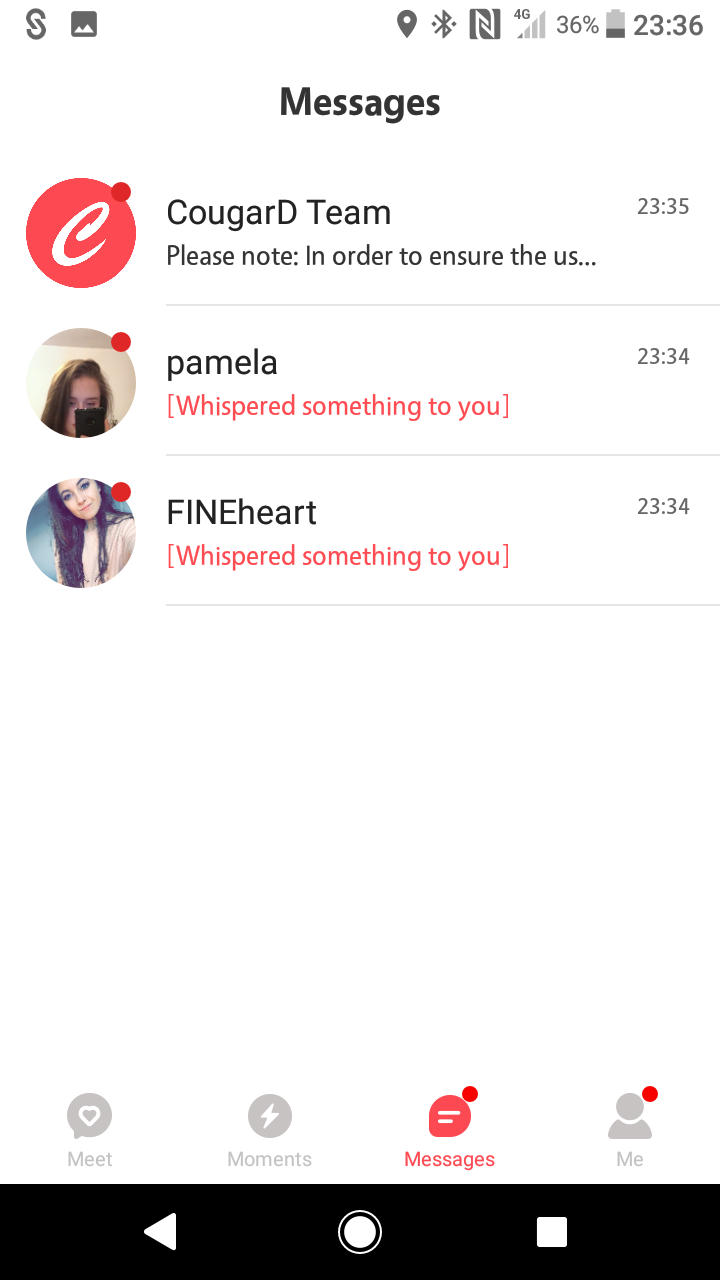 But if I wanted to find out what these hot cougars wanted to tell me, I'd have to buy a coin package to find out.
I managed to keep my curiosity at bay and not get my credit card out.
This App, like many cougar and MILF hookup Apps around today use the same tactics of fake profiles and bots to convince you to buy some kind of subscription in order to communicate with people on the site who don't even exist.
Fake Reviews
When you look at the reviews in the Play Store, they look pretty good and the App has an overall rating of 4.7 out of 5 stars.
But when you look at the distribution of reviews the majority are glowing 5 star reviews, with a few 1 star reviews.
There are virtually no reviews rated 2, 3 or 4 stars, which is very strange.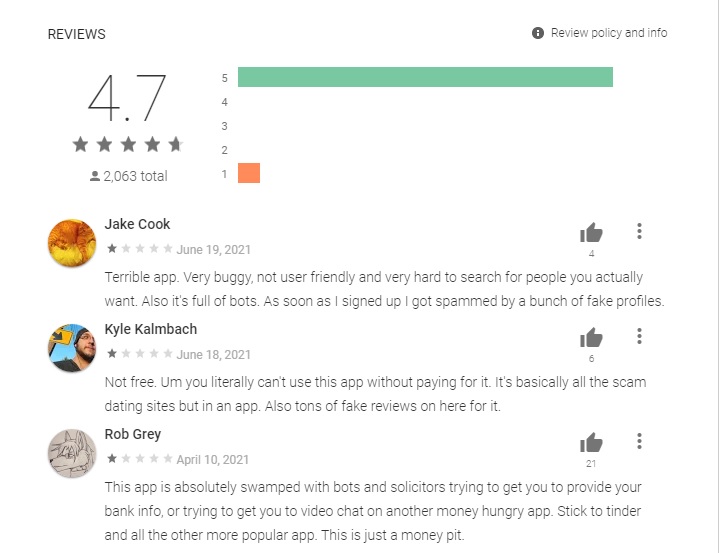 I expect the 1 star reviews are real and all the 5 star reviews are fake, probably left by people paid by the developers of the App to get more downloads and sell more coin packages
Is there a dating App for Cougars?
There are lots of Apps available which claim to 'be for cougars', but most are just fake too with fake profiles.
If you want to meet cougars you are probably best just using Tinder and setting the minimum age to 40 as you will find this is one of the popular dating Apps cougars use.
Conclusion
The hookup App CougarD (Apple Store) or Cougar Dating Hookup App: Hook Up Mature Old Women (Play Store) is a fake App without any real members and it is just designed to make you buy coin/token packages.
Despite high ratings, it is highly unlikely, even after paying for a coin package, you will ever meet a cougar using this App.
---
Cougar Dating Hookup (Cougar-D) Website Reviews
We don't have any reviews yet. Please share your experiences with other visitors and write a review about Cougar Dating Hookup (Cougar-D) Website.
Visit Cougar Dating Hookup (Cougar-D) Website