You're More Likely to Get a Hookup if You've Had a COVID-19 Vaccination, Poll Shows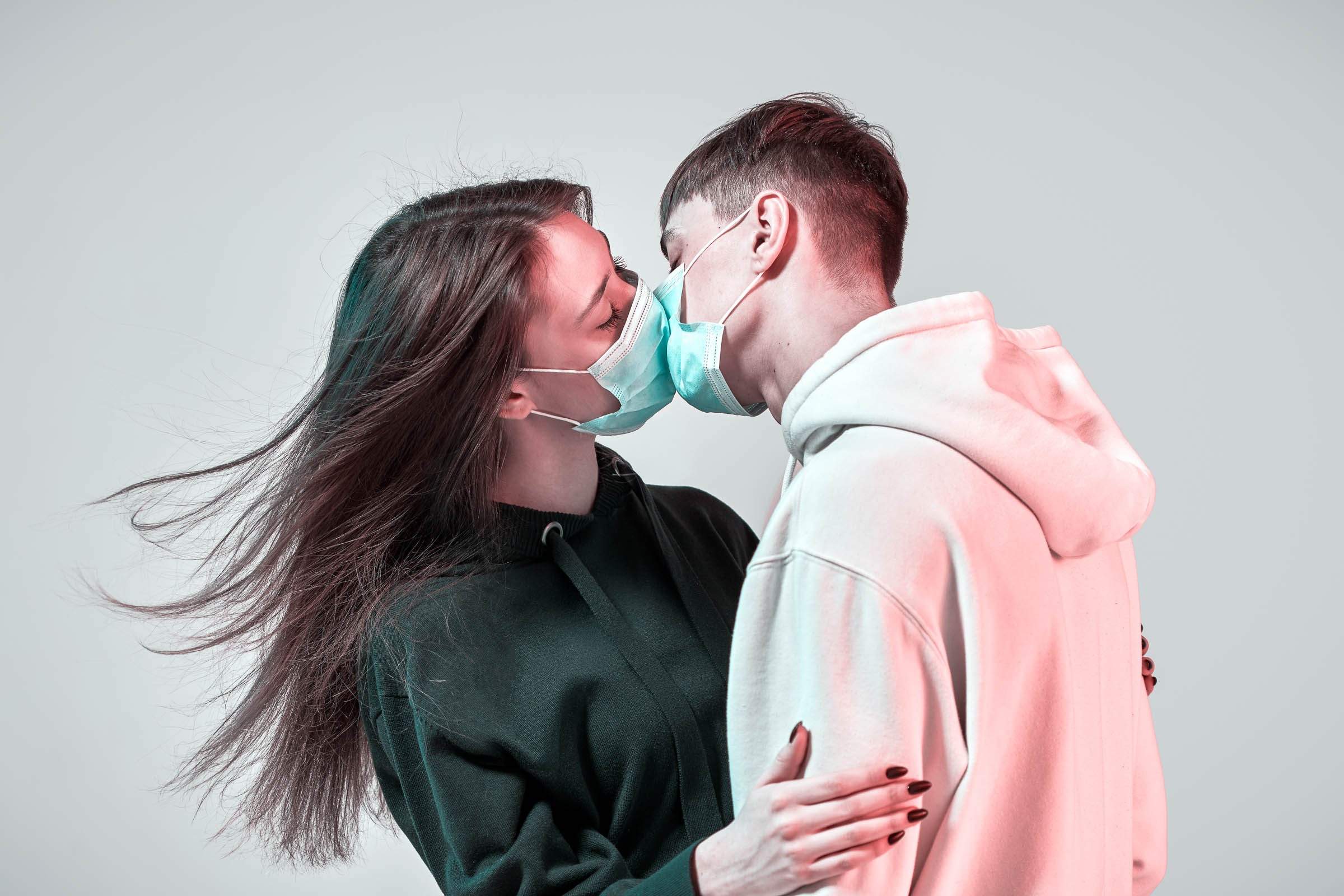 May 7, 2021
If you have been feeling like there's been a bit of a drought in the hookup department, don't worry, you are not alone.

Even since people really started taking notice of the Coronavirus outbreak last year physical contact has been something that we have all been advised against.
This didn't have too much of an impact on people who were already in a relationship; kissing and close contact with a boyfriend, girlfriend or spouse was still permitted in most places.
But for singletons, who were used to arranging a hookup or casual date at the tap of an App, the pandemic brought their bed hopping activities to an abrupt stop.
While people might have argued about the pros and cons of having a one night stand pre-pandemic, few of them would have ever considered that meeting a stranger for sex might land them with a fine or risk a prison sentence for breaking new restrictions designed to curb infections.
Thankfully with many efficacious vaccines now available and some countries reaching vaccinations levels that scientists consider are required to achieve herd immunity many people are dusting off Tinder, Bumble, Happn and their other favorite hookup Apps.
But the threat from Coronavirus still seems to be present on many people's minds, especially when it comes dating and casual hookups, both activities which usually involve close contact and an increased risk of catching the virus.
This fact has been demonstrated in a recently poll of internet users who indicated that they were more likely to hookup with someone who had been vaccinated.
In the poll just over half (55.6%) of the respondents said that they would be MORE likely to hookup with someone if that person had received a COVID-19 inoculation.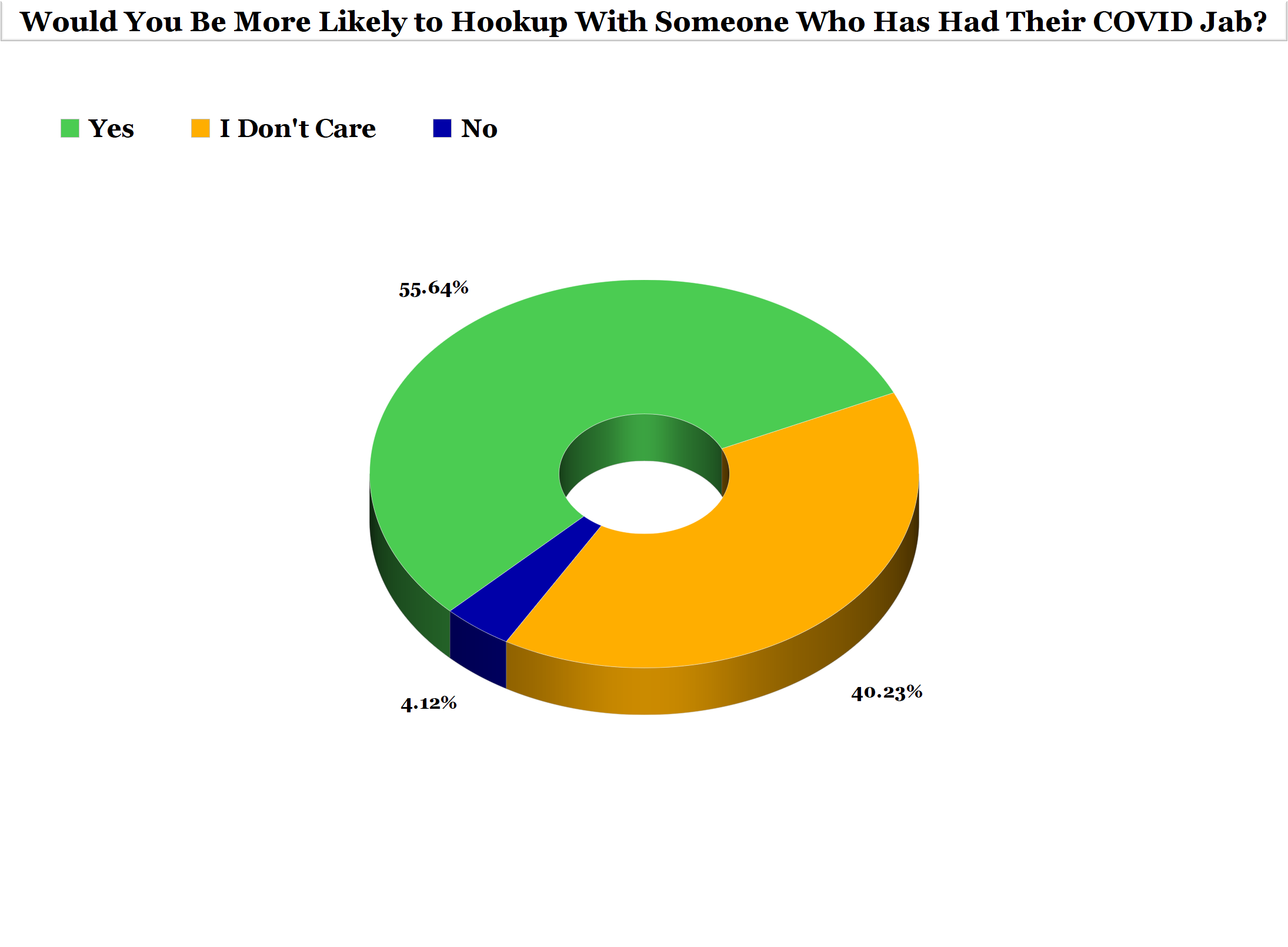 While many people employ various tactics to increase their number of matches and dates on dating Apps such as using filters, posing with animals or wearing revealing clothing, it would seem that currently, just being vaccinated is likely to improve your chances of a match turning in to a date or a hookup!
This will surely be welcome news to people have been fortune enough to have received a Covid shot, knowing that their chances of a hookup have just gone up, but for many young people who are at the back of the line in most countries for a vaccination, it might prove just another frustration to getting some action in the bedroom.
However, the majority of vaccination efforts around the world have focused on vaccinating older people first, with most people under the age of 40 still waiting to be called up for a shot, it might be some time until everyone can use their vaccination status to their advantage when it comes to hooking up.
Although the majority of the respondents in the poll said that they were more likely to hookup with someone who had been vaccinated, a substantial proportion (40.2%), or 4 in 10 people said they didn't care whether or not their potential partner had been vaccinated or not.
This could be due to a number of reasons (which the poll did not ask) such as they were themselves vaccinated, they believed they had antibodies from a previous infection, or considered themselves in a low-risk group.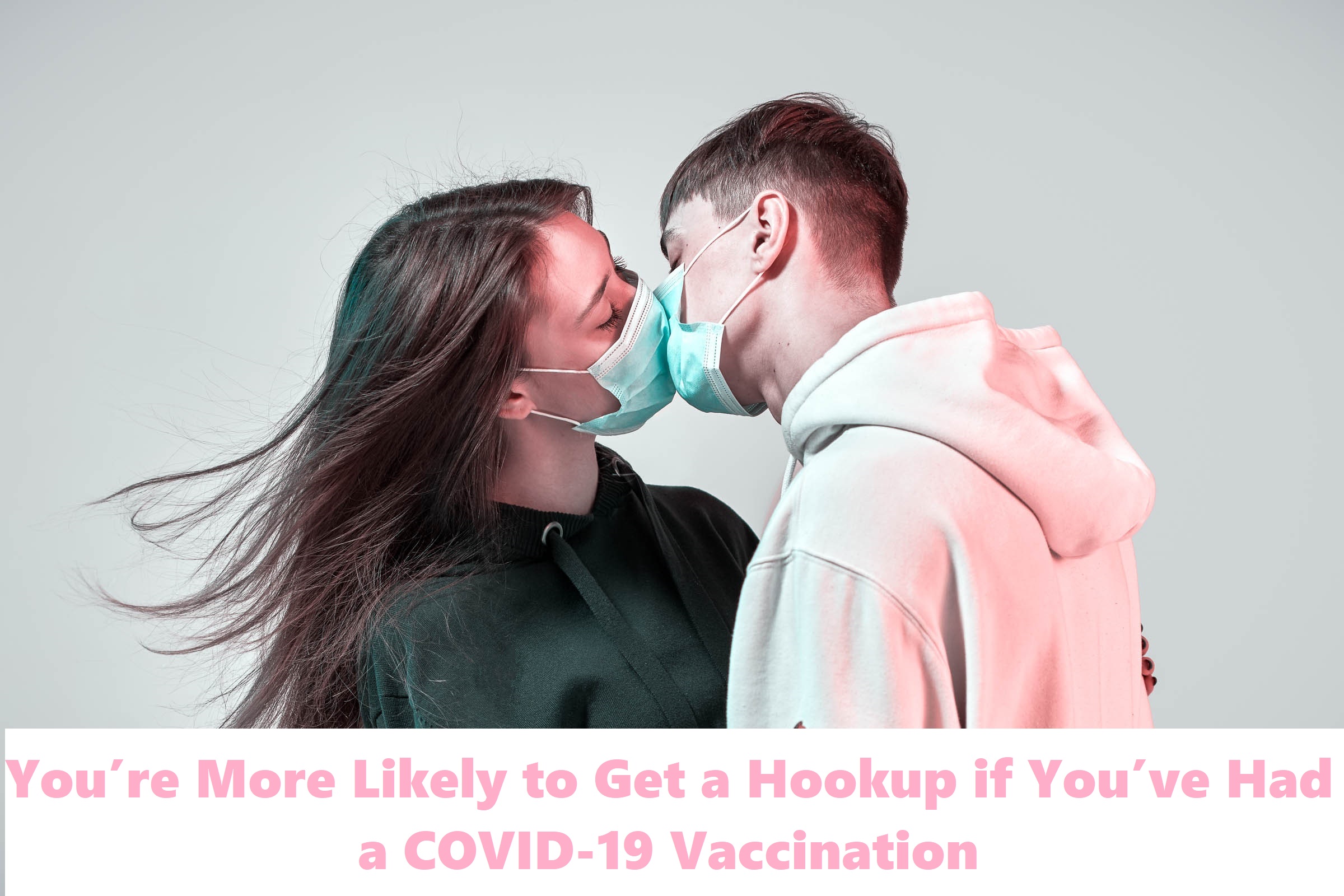 It would be unscientific to draw conclusions from just one poll or study, but the results of this poll show that you are more likely to hook up with someone on a dating App if you have had a COVID-19 vaccination!
The poll was conducted on the social media site Reddit in April 2021 in the SubReddit r/Tinder which has over 4.5 million subscribers.