9 Reasons You Should Consider Dating an Older Woman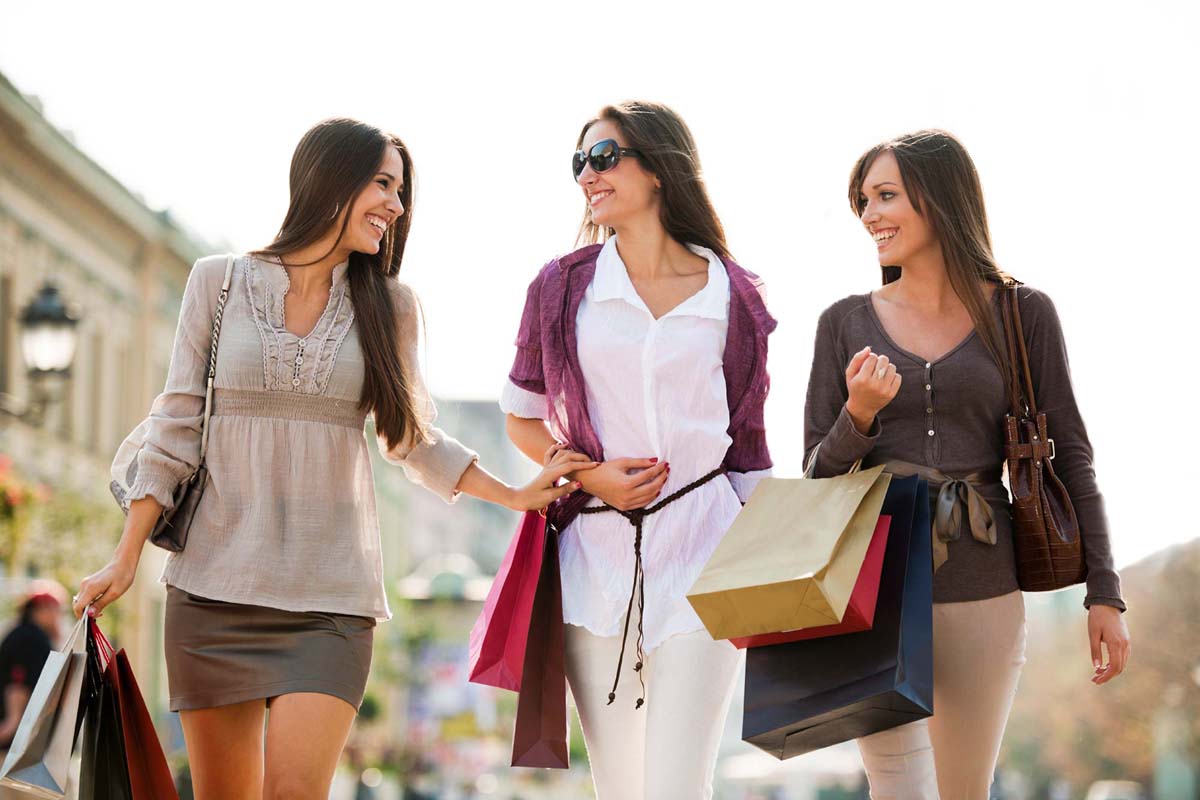 January 27, 2023
Unless you have been living under a rock for the past 15 years, or without the Internet (basically the same thing) then you will be familiar with the term 'MILF', an acronym for 'Mother I'd Like to F*ck'.
But MILFs aren't just something you find in dumb American high school movies. They aren't make-believe like Santa Clause or Unicorns.
MILFs are real and they are EVERYWHERE when you know where to look.
MILFs don't even have to be mothers; a MILF can just be any attractive older woman that younger guys want to date.
You might have never thought about dating an older woman and always stuck with women around your own age, but once you have dated, or just hooked up with a few, you will start to appreciate the benefits of being with a MILF.
If you have never had the joy of dating a mature woman then you really are missing out. Dating a woman who is 10 or 15 years older than you is a totally new and exciting experience compared to dating women in their 20s.
You will get to savor the freedom and casual nature that you only get with a mature woman and both enjoy and learn from her experience in and out of the bedroom.
Luckily finding one of these older women to date has never been easier; you don't have to rely on cliché scenarios about hooking up with your friend's mother, there are thousands of older women interested in dating younger men and they are just a few clicks away.
Below you will find nine reasons why MILF dating is one of the best types of dating you're not doing right now.
She Doesn't Want a Relationship
I'm sure every guy reading this can think of at least one girl they were hooking up with or just having causal sex with and she either asked outright or suggested that she was looking for a relationship or wanted something more serious and you had to quickly think of an excuse why you couldn't commit to a long-term relationship (or why you didn't want to).
Or how many times have you matched with someone on a dating site or an App and after a few message exchanges she asks 'So, What are you looking for?', or outright puts in her profile 'No Hookups'.
The thing about dating younger women is that they often want, or think they want, a 'relationship' or they want your enjoyable casual hookups to 'be going somewhere', like turning in to a relationship, something they can tell their friends about and post pictures of you both together on social media.
But when you start dating an older woman (or just hooking up with one), they are past all that stuff. Most likely they have already had a number of serious relationships, if they are real MILFs then they have kids and a baby daddy, they aren't looking to start a serious relationship with another guy.
They basically just want the same thing most guys want, casual hookups and fun. They are old and wise enough to admit that they don't want all the hassle that comes with a relationship, they just want the good bits – good fun, good sex and good times!
She Doesn't want to have a family or 'Settle down'
Similar to the point mentioned above, when you start MILF dating you will instantly notice how there is never any pressure to start a family or 'settle down' in to a boring family relationship.
Once you have dated a few older women you fill find it common that they are past that stage in life where they are always thinking about starting a family and they have moved on to the stage where they just want to enjoy life and more often than not, they do this by dating a much younger guy because they have the energy and fun which makes them feel young again.
Maturity
When you start dating older women there will obviously be maturity in simple numbers, especially when you are dating an older woman 5 years, 10 years, 15 years, or even 20 years older than yourself.
But there will also be the mental maturity which only a small proportion of younger women really posse. I'm talking about the way she acts, the way she speaks, the confidence she has in everything she does.
When you start dating an older woman you will notice how she doesn't constantly seek attention or get jealous when you go out with female friends, or even if you hookup with other women.
Many negative traits which guys notice in their girlfriends or younger women they are hooking up with stem from a lack of confidence, this just isn't a problem for older ladies.
Life Experience / Difference Experiences
There is nothing worse than sitting in a bar or restaurant with a date and there being an awkward silent, you sitting there struggling to think of something funny or interesting to say.
When you are dating a girl, who is just in her early 20s it isn't surprising you might struggle to find something to talk about that you are both interested in.
When you starting dating older mature women you will instantly notice how the conversation always flows easily because they have the life experience to be able to hold a conversation or have an opinion on a wide range of topics.
Emotionally Stable
This point kind of comes back round to the first two point above, women above a certain age aren't baby crazy, their hormones aren't telling them to find a guy to get them pregnant and fight off other women they see as potential threats. In fact, most older women are JUST looking for sex.
They are over all the drama and BS that you will find often comes with dating a girl in her 20s, they don't get crazy jealous over stupid little things and they just want to enjoy the good things in life, like dating a much younger guy!

She is Financially Independent
Most older women in their 30s, 40s and 50s have their shit together and are independent; they have their own car, their how home and their own money.
This is good for two reasons.
Firstly, it means they won't be dependent on you, they won't be expecting you to pay for stuff, which I know, as a young guy, can be a struggle when you are just starting out in life and don't have loads of spare cash to burn. They will probably also have their own home which you can go back to for hookups which is better than bringing them back to your parents' house or a shared house.
Secondly you will know that because they have all the material stuff in life they want, the only reason they are hooking up with you is because they WANT TO HOOKUP WITH YOU!
How many girls in their 20s do you see hooking up with guys just because they have a nice car? Younger women care more about material possessions, when you start dating older women this isn't a problem.

She Doesn't Want to Have Kids
Another great thing about dating an older woman is that she doesn't want kids, if she is a MILF (Mother I'd Like to F*ck) in the truest sense then she already has kids and mostly likely probably isn't looking to have any more.
After you have dated a few mature moms, you will discover that they are past that stage in life where they are thinking about starting a family, because they already have one. There is never going to be the pressure or the point in the relationship where you have to have 'the conversation' about starting a family.
They have been there, done that, and got the T-Shirt to prove it!
If you are a guy in your late teens or early 20s the last thing you are thinking about is having kids, and when you are dating an older woman 10, 15 or 20 years older than you she is in the same headspace mentally when it comes to the idea of having kids – the perfect match!
Also, when you are dating, or just hooking up with a mature woman for casual sex you will quickly notice they she is not so concerned about getting pregnant as her younger counterparts, this is partly due to the points mentioned above and partly due to biology, women's fertility starts to fall dramatically after the age of 30 so she will be less concerned about becoming pregnant during your bedroom sessions.
Better Sex
As a general rule people become more confident as they get older, less easily embarrassed and more comfortable in saying and doing what they want.
While people might still have the same sexual fantasies and desires throughout their lives, they might not be comfortable admitting to them when they are younger through fear that they are the only ones who think and feel that way.
As people get older, they discover that, in fact what they want in the bedroom is what lots of other people want too! But they were just too scared to say it when they were younger and missed out on lots of opportunities.
If you visit any swingers' clubs or groups around the world you will find it is full of people in their 30s, 40s and 50s who are only just now realizing how much time they wasted having boring sex!
As with most things in life you get better with more experience, and when it comes to sex this has never been truer.
Sex with a mature woman is a very special event, she has the experience and confidence that you just won't get with younger women. She will teach you things you have only dreamed about and let you try things you have only seen online.
Men hit their sexual peek around the age of 18-25, while women don't hit theirs until they are in their 30s and 40s and many in to their 50s and even 60s which is why you will find so many older women dating younger men because they are so sexually compatible.

Not Obsessed with Social Media
Now I'm not saying that older women don't use social media, but they aren't on it 24 hours a day and they don't feel the need to update their followers every time they eat something or wear something new or every time they visit Starbucks.
Sometimes it's just fun to live in the moment and not have to document everything, that is what cougar dating is all about.
When you are dating a mature woman, you will really appreciate how she hasn't grown up surrounded by social media and photo filters and doesn't have to take a hundred selfies until she is happy – she probably won't even bother to take one at all!
Another advantage of her lack of social media presence is that you don't have to worry so much about being caught out if you are seeing more than one woman. There is no risk of getting tagged in a picture or story and your girlfriend seeing it if your MILF hookup doesn't even use social media.
Related Posts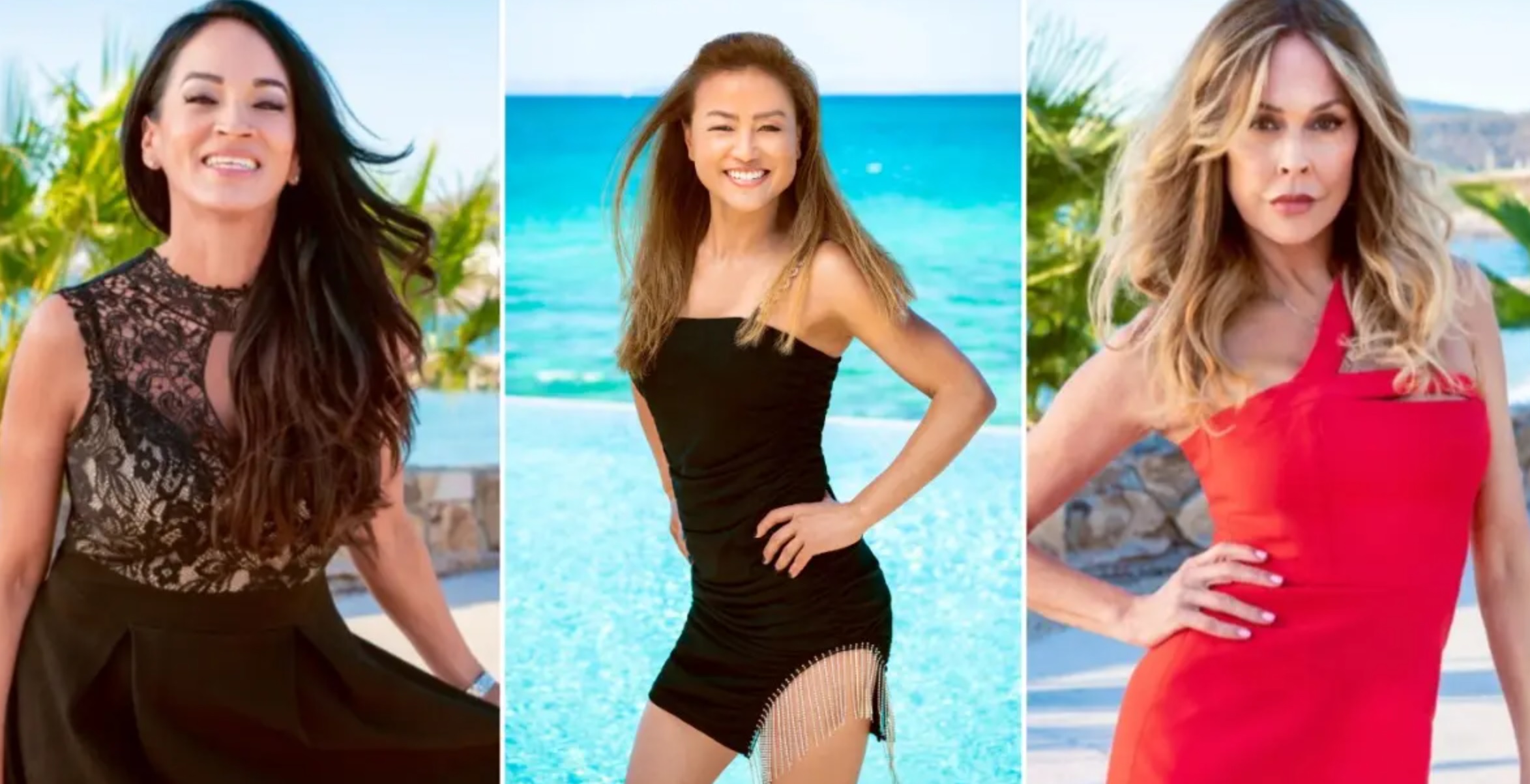 MILF Manor, the hit reality TV show that debuted in January 2023 on TLC, has taken the world by stor ...