How to Find a MILF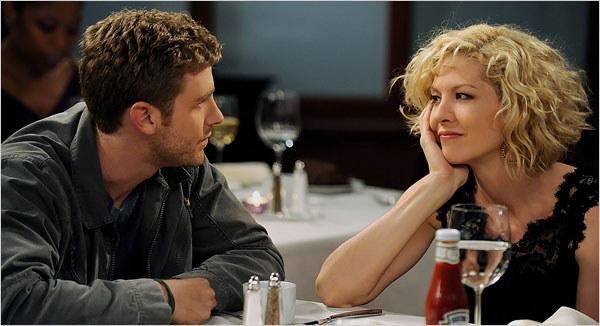 June 13, 2021
You will probably notice that younger women, in their late teens and early twenties usually get the most attention from men. But mature women in their 30s, 40s and even 50s and beyond have been getting more attention from the opposite sex recently.
These older women, who are often, but not always mothers – known as MILFs, have become one of the most desired type of women when it comes to dating and hooking up over the past couple of decades.
But where do you find one of these mature women to enjoy a night of experienced sexual passion that you just don't get with a younger woman?
Below are a few tips on finding a MILF that you might not have considered.
Go to events that MILFs attend
Before you get with a MILF, you have to meet a MILF. It's pretty basic math, but it works.
You need to think about the kind of events that the older woman you want to sleep with go to. The type of events will be different for every city and every person, but you just need to think about the kind of social events where you get a high concentration of women over 30.
This will often be some kind of exercise class, local spas, the golf course, or some kind of learning, skills, or crafting classes.
Go to Cougar Bars
Cougar bars are places where you will always be able to find MILFs, day or night. A cougar bar is the kind of place where mature women hang out looking to meet guys, usually guys younger than themselves.
Unfortunately, you won't be able to find any cougar bars listed and reviewed on Yelp, you'll just have to try the local bars in your area or ask around. You can try checking out the local bars in your home town or city, you might have to ask around or spend the evening bar hopping until you find one, but once you do it will be worth the time invested.
But cougars can often be found in bars situated in hotel lobbies or in the type of bars that don't have much sunlight and lots of neon lights inside. Once you walk in to a bar that cougars frequent you will have no trouble in finding a MILF to hookup with as they only go to these places for this reason.
At work
Finding paid employment isn't just financially rewarding, it can also be a great way to find MILFs too! Getting a job where you will end up meeting older women is a sure fire way to start your MILF dating adventures.
The work might not be glamours, but any type of service or hospitality business will put you in close contact with mature women where you will be able to quickly and easily build up relationships which should end up in the bedroom.
This could be a job at a country club, in a restaurant, or some type of health or beauty salon where you get a high concentration of older women.
Evening class for adults
Evening classes for adults are one of the best places to find MILFs as they are usually full of women who have had children at a young age and now want to carry on with their education.
These types of places are goldmines for meeting older women because the women who go to them are mothers, but they are still relatively young (30s-40s) and have a youthful and optimistic outlook on life as they are trying to improve themselves. You will find a plentiful supply of MILFs here and going out for drinks after class is commonplace as everyone is over the legal drinking age.
Your Moms' Friends
While you have been trying to find a MILF, probably in many of the places mentioned above, you have probably failed to noticed that you already know LOADS of MILFs already!
It's highly likely that your mother has lots of friends who are mothers too, but even if they don't have kids, they can still fall in to the category of attractive older women that many guys would still call them MILFs.
The great thing about hooking up with a family friend is that you don't actually have to go out and find these MILFs, they probably come round to your house to visit on a regular basis, or come over for parties and cook outs.
Using Websites to Find MILFs
If none if the suggestions above work for you, then there are always MILF dating and hookup sites which are still an excellent way to meet the older woman of your dreams.
Using a website to hook up with a mature woman is also ideal if you live in a small town or city where it's hard to meet women in bars and clubs or social events as you can get in contact with people from a much larger geographical area.