How To Meet MILFs
How To Meet MILFs - Some of the Best Places to Meet MILFs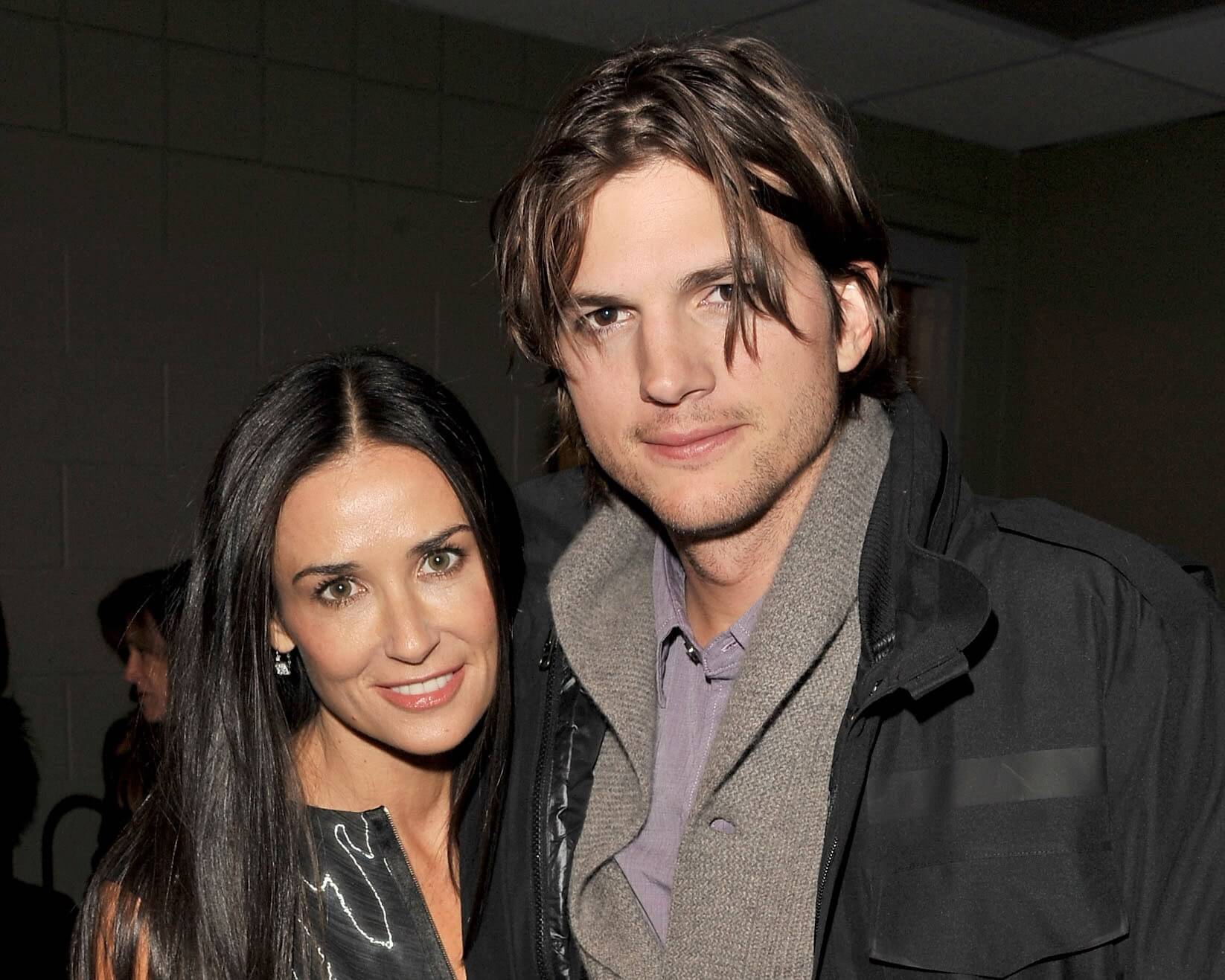 January 29, 2023
Can you believe it has been over 24 years since we were introduced to Jeanine Stifler (aka Stifler's Mom) in the 1999 movie American Pie and the term MILF (Mother I'd Like to F*ck) officially entered the lexicon of every sexually frustrated teenage guy who had friends with a hot mother?
Ever since that movie came out every young guy (and I'm sure quite a few young women) have asked themselves, their friends and the Internet the same question: Where can I actually meet a MILF?
So much has changed since then, the 9/11 attacks on America which followed the year afterwards and the ensuing wars in Iraq and /Afghanistan, the iPhone and the hundreds of Internet enabled smartphones which followed, and the growth of the number of websites which you could visit on such devices.
And we won't even mention the c word.........
Many people prophesied that the world would come to an end when the clocks stuck midnight on December 31st 1999, either through some religious end of days kinda shit or the Y2K bug in electronic devices that meant they might just tick over from year 1999 to year 1900 as the programmers back in the 70s and 80s only worried about the last two digits. Planes would fall out of the sky, fax machines would fail to churn out reams of ineligible documents, and life support machines in hospitals would stop working.
Luckily most of that failed to materialize, or if it did, we were all too drunk partying and celebrating that the only reason people were naked was because they were horny, and not because the rapture had started.
While no one can deny that the world has changed significantly since we met the world's most famous MILF, one thing that hasn't change is that lots of guys still seem to struggle to actually meet MILFs.
So almost a quarter of a century later, the MILFs of 1999 might now be GILFs (Grandmother I'd Like to F*ck), but the guys who are trying to hook up with them still aren't having much more success.
The key to hooking up with a MILF is first meeting one, then you can start to build a little rapport and then the rest is easy!
How To Meet a MILF
Before you get with a MILF you have to actually meet a MILF, I know it sounds pretty simple, but lots of younger guys still seem to have trouble with the important first step.
But it really isn't that difficult.
Most of the MILFs you have seen might be on TV or in movies, but the majority of MILFs are out in the real world all around you.
Just remember, for every hot girl in her 20s, it's highly likely that she has a hot mother in her 40s or 50s, so that is literally millions and millions of attractive older women, everywhere.
To meet a MILF, you just have to think like a MILF, where do they go, where do they shop, what do they do in their spare time, what do they go for fun.
The first stage in any relationship is that first meeting, once you conquer that, the rest is plain sailing.
MILFs are no different to any other type or women, they still like to have fun, go out and shop. But the places they do these activities might just be a bit different from your average 20-year-old.
Stores and Supermarkets
As a general rule, older women are usually more financially stable and will be more likely to shop at more expensive shops and stores, bargain basement and discount stores might be great for picking up hard-up young college girls, but if you want to hookup with a mature woman, you'll need to hit the pricier places.
The great thing about picking up MILFs in a store is that you already have a number of advantages on your side.
Firstly, you can just look in her shopping basket or cart and get a good idea if she is shopping just for herself or for an entire family. If it looks like she is doing a single person shop then you are good to go, if it looks like she is feeding a family, and you like a challenge – then go for it!
Starting a conversation with someone in a store is a far less intimating than in a bar because it's not the sort of place that MILFs expect to be hit on.
If you start a conversation with an older woman in a bar, she will know what you are looking for.
But in a supermarket, you can easily make a passing comment about the products, ask her for some advice (women in the typical MILF age group are frequently ignored, so asking for her opinion on something will really grab her attention), or offer to help her carry heavy items to her car.
Meeting MILFs at Exercise Classes
Another great place to meet your first MILF is any type of exercise class. While lots younger women go to gyms, they usually go for a 30 or 45 minute session as part of their daily or weekly routine and then go home and don't treat it as a social event.
But MILFs are more likely to go what I would call 'social exercise' classes like Yoga, Zumba, Pilates, and indoor cycling, these types of classes are actually designed for people to meet other people!
Talking to people in the class and maybe going for food or drinks afterwards is actually expected and encouraged, and since the type of people who go to these classes are usually older women who are keen on keeping physically in shape, your chance of having your first MILF meeting is very good!
Cougar Bars
Cougar bars are bars where older women hang out hoping to meet younger guys, 'cougar bar' is a nickname, you won't actually find a bar that officially calls itself a cougar bar like a 'sports bar' does.
It won't have a big flashing neon sign outside with the word 'Cougars' and a big arrow lighting up the night sky.
Unfortunately, you will just have to find these places through word of mouth or trial and error.
But once you enter a cougar bar you will know you have arrived at a cougar bar.
Typically, you will instantly notice a large number of attractive older women sitting alone at the bar or on the dancefloor if it's the type of late-night place that has a DJ.
But once you do find one of these bars you will have an almost unlimited supply of MILFs who are looking to hookup with a younger guy, you don't need to feel anxious about approaching and talking to these women; they go there for this reason, and this reason only.
Your Friend's Mother
You may or may not have considered this one, but I'm sure you haven't failed to notice that lots of your friends' mothers are the dictionary definition of MILFs.
And the best thing is that you have already met them, and they have met you, the hardest part of meeting a MILF has already been accomplished.
Now I won't pretend that hooking up the woman who gave birth to your best friend is going to be a delicate operation, but it can be done if handled carefully and considerately.
However, if you don't want to risk damaging any of your friendships by sleeping with your friends' moms then you could play it safe and try and hookup with your friends' moms' friends.
This is probably a safer and, actually in the long run, a much better strategy for meeting MILFs as there will be a greater number of them to hookup with and a few more degrees of separation which means you can probably actually end up sleeping with more of them without any major issues.
Meeting MILFs on Dating Sites
Any one of the suggestions above is a great way to start your MILF dating adventure, and if you take action on just one today you should be well on your way to your first real MILF meeting very soon.
But if you happen to live in small town or city without a large number of bars and clubs or lots of Yoga classes, or you don't feel confident enough cold approaching MILFs in the supermarket then your best option is to use a website to meet MILFs.
There are now thousands of dating sites especially designed for older woman younger guy relationships; these sites have been created for young guys who are looking to meet their first MILF.
And these sites have a healthy number of very attractive older women joining seeking casual, no-strings attached sex with young guys on a daily basis.
But trying to figure out which of the many dating sites around today to meet a MILF is actually worth joining can be difficult.
We have tried to make this task easier by testing and reviewing some of the best mature dating sites around today.
You can browse our MILF Dating sites category or check out our most highly rated sites below.